ZERO KM PRODUCTS
Our Zero KM products, available in limited supply, are produced directly by us or by small local producers with whom we collaborate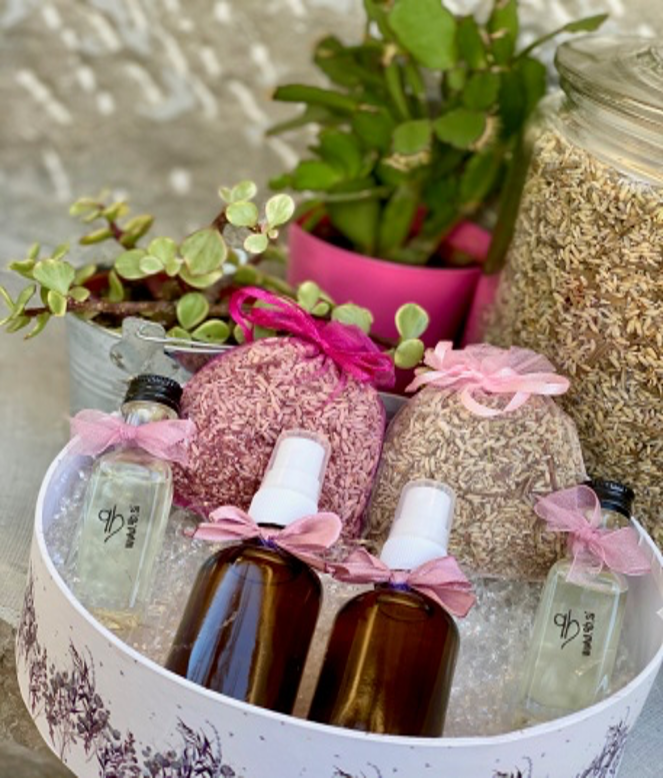 Products include Lavender, from which we extract its fragrant essential oil and distillate. Excellent for perfuming rooms and refreshing clothes. Its dried flowers are used to stuff cushions and wardrobe scent bags.

We produce two types of wines:
Teran, a native red wine, with an intense violet colour with brick shades. Aromas of red fruits, winter fruits and undergrowth, with a tenacious, savoury flavour; a wine as strong as the soil on which the vines grow.
Bela Miška, a blend of white grapes varieties.
We also produce wine vinegar.

The sweet apples we pick from our apple trees are excellent for making strudel and cakes, and for being processed into a 100% natural apple juice.
We preserve the olives growing on olive trees in brine, which makes them an amazing aperitif.
Our free-roaming hens provide us with excellent fresh eggs every morning.
At 9b, you can find a wide selection of fresh season fruit and vegetables, including their jams and preserves.
Fruits
Nuts
Apples
Pears
Cherries
Persimmons
Vegetables
Tomatoes
Potatoes
Chili peppers
Peppers
Pumpkins
Herbs & wild fruit:
Asparagus
Bruscandolo
Silene
Blackberries
Strawberries
All products are available either individually or as part of beautiful baskets, a sustainable and original gift idea.